Investment Banking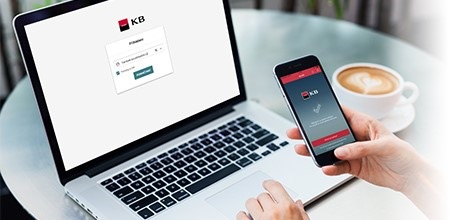 Latest comment from financial markets
Fixed Income Reports: Everything you always wanted to know about CNB QE
The CNB has signalled the possibility of the first government bond purchase programme as part of the central bank's toolkit to maintain liquidity in the financial system. We assume that the reason for triggering CZGB purchases would be a sudden sell-off by foreign investors caused by global market stress or a further widening of the public finance amid shallow capacity of the CZGB market. Quantitative easing would thus lead to restructuring of CZGBs holders, a bull flattening of the yield curve and a weaker CZK in the medium term. However, the form that the purchases would take and the legislative framework remain uncertain. At the same time, the need to support liquidity and the CZGB market has eased considerably for now, following successful auctions by the MinFin over the last week.
Autor:
František Táborský,Jana Steckerová
Show more
Latest comment from the equity market
Company notes: Avast (Buy, 12m target 466 GBp) - Sales of data to third parties will not be repeated
Avast shares lost 9.3%(CZK138) yesterday (28 January 2020). This was because Avast sells browser data. This was to be done through the Avast Jumpshot subsidiary. Customers gave their consent, and Jumshot processed the data and sold it to third parties. The data was anonymous, so it was not personal information such as email addresses or names.
Autor:
Bohumil Trampota
Show more