Investment Banking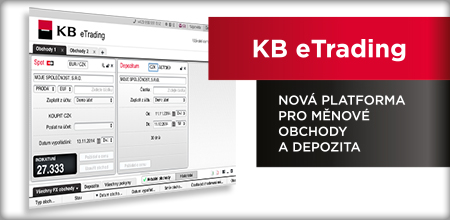 Latest comment from financial markets
Comments on macroeconomic indicators: Industrial prices up again while agriculture prices go down
Czech industrial prices continue to rise. Over the next few months, price growth should slow down unless we persistently see higher oil prices. Agricultural prices dropped significantly in August. Prices continue to grow in the private service sector.
Autor:
Michal Brožka
Show more
Latest comment from the equity market
Company analysis: Avast (Buy, 12m target = GBp466) - New business opportunities allow another growth
Investment recommendation: Based on our updated model, we change our recommendation to Buy for Avast stocks with a new increased target price of GBp466 per share. Avast is one of the most important players on the consumer system security market. Its products are used by more than 435 million users around the world. Avast's business model does not correlate much with the economic cycle, so the expected slowdown in the global economy will have a negligible impact on the company's financial performance. The company fulfills its dividend policy with a 40% payout from levered free cash flow, which would represent a total dividend of GBp11.1 per share this year. This represents approximately 2.9% dividend yield in comparison to the current market price.
Autor:
Jiří Kostka
Show more