Investment Banking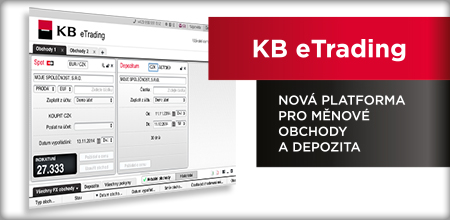 Latest comment from financial markets
Comments on macroeconomic indicators: Consumer prices pick up slightly faster than expected
In January, Czech Republic inflation increased to 3.6%. This topped all expectations, and was mainly driven by higher prices for food, housing, tobacco and alcohol. In the next few months, inflation could go a bit higher but it should start to subside from the second quarter. The CNB's response to the January print will probably be to keep the key rate at the current level.
Autor:
Michal Brožka
Show more
Latest comment from the equity market
Company notes: Avast (Buy, 12m target 466 GBp) - Sales of data to third parties will not be repeated
Avast shares lost 9.3%(CZK138) yesterday (28 January 2020). This was because Avast sells browser data. This was to be done through the Avast Jumpshot subsidiary. Customers gave their consent, and Jumshot processed the data and sold it to third parties. The data was anonymous, so it was not personal information such as email addresses or names.
Autor:
Bohumil Trampota
Show more