Investment Banking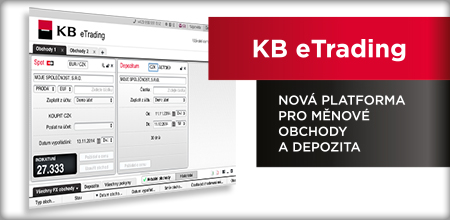 Latest comment from financial markets
Comments on macroeconomic indicators: Czech economy showed solid performance in 4Q despite Germany's stagnation
The GDP flash estimate published by the statistical office shows that the economy grew 1.0% qoq and 2.9% yoy. That does not correspond  to the history of the times series, so we can expect some minor upward revision of the past data in the next release. Comparing the qoq growth dynamics in the region, the Czech economy ranked just behind Hungary, which leads the imaginary ranking of the region. According to the statistical office, both, domestic and external demand contributed to growth. Our estimates suggest investment activity was the most important factor followed by domestic consumption. Besides the very nice headline figure, the statisticians stated that employment growth was 0.4% qoq. Thus, despite the very tight labour market, it seems the economy still has hidden reserves.
Autor:
Viktor Zeisel
Show more
Latest comment from the equity market
Company notes: CME (Buy, 12m target = USD5.0) - CME's conference call on financial results was optimistic
The management of media company CME presented its outlook for 2019 and the possibility of a dividend payment during yesterday's conference call on quarterly results. The management expects OIBDA growth of 10% to 12% at constant exchange rates, which would result in OIBDA between $245m and $249m for 2019. In our valuation model, our assumption of OIBDA growth was approximately 10%. The CME outlook is quite a positive surprise for us.
Autor:
Jiří Kostka
Show more