Investment Banking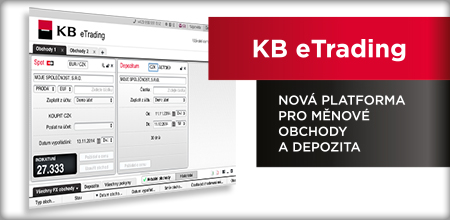 Latest comment from financial markets
Ad-hoc reports: Weak koruna and elevated inflation make August hike probable
Recent inflation prints have been surpassing all expectations, yet the koruna is still hesitant to appreciate, weighed down by global events. Though the CNB acknowledged that there are significant uncertainties in the global economy, it did not discourage the bank board from delivering a surprise hike in June. Circumstances have not changed much since then, so we believe the CNB will use this opportunity to move rates closer to the neutral level as soon as its August meeting. Beyond changing of our rate hike estimates, we also adjust our forecasts for the EUR/CZK given changes on the market.
Autor:
Viktor Zeisel
Show more
Latest comment from the equity market
Company notes: MONETA Money Bank (Buy, 12m target = CZK93) - Management will cover a higher counter-cyclical requirement with its reserve
Management confirmed its target to keep the capital adequacy ratio at a minimum of 15.5%. The capital requirement that the bank received from the regulator in November 2017 is 14% and consists of (1) 11% SREP capital requirement, (2) 2.5% conservation capital reserve, and (3) actual 0.5% counter-cyclical reserve. The remaining 1.5% is attributable to an increase of the counter-cyclical reserve and the internal capital reserve set by the management.
Autor:
Miroslav Frayer
Show more