Investment Banking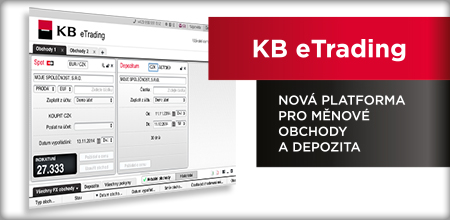 Latest comment from financial markets
Ad-hoc reports: CNB to take a breath before further hikes
After four hikes in a row, we now expect the CNB to take a pause before the Christmas break. The MPC understands that the CZK is affected by temporary year-end effects and is willing to "see through" that. Recent softer data readings hinder medium-term inflationary pressures. Weaker GDP growth in 3Q18 has increased unit labour costs and contributed to supply pressures. Lower inflation was caused by volatile energy and food prices, while core inflation has surprisingly accelerated further. Looking ahead, a tight labour market should continue to support price growth. After a pause next week, we expect the CNB to continue with hikes in February, May and September, to reach 2.5%, the lower bound of its neutral rate estimates.
Autor:
Jakub Matějů
Show more
Latest comment from the equity market
Comment on financial results: Vienna Insurance Group (Buy, 12m target = EUR27) - On track to reach 2018 targets
Overall, VIG reported slightly better-than-expected results for 3Q18. The biggest difference against the consensus was the financial result, which was pushed up by income from disposal of investments. The combined ratio drop was positively affected by lower insurance claims thanks to minimal natural disasters. Management confirmed its guidance for this year's GWP and earnings before taxes.
Autor:
Miroslav Frayer
Show more