Investment Banking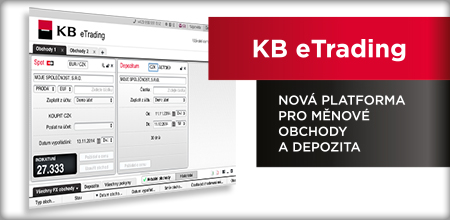 Latest comment from financial markets
Comments on macroeconomic indicators: Price pressures from industry are easing off
Producer prices' mom dynamics decelerated for the fourth time in a row. In a yoy comparison, producer prices together with those of construction work and services increased in August; only agricultural producer prices lowered. On the long-term horizon, producer prices will ease off along with lower prices of crude oil on international markets.
Autor:
Monika Junicke
Show more
Latest comment from the equity market
Company notes: Avast (Buy, 12m = GBp342) - The company aims to reduce capital to support dividend payments
Technological company Avast, which performed extremely well in regard to its stock price (more than 20% upside on the Prague Stock Exchange), has another positive announcement. Avast will convene a general meeting on 10 October, where it hopes to approve a decrease in share premium by GBP138m. This step was already announced in the prospectus to its IPO on the London Stock Exchange.
Autor:
Jiří Kostka
Show more