Investment Banking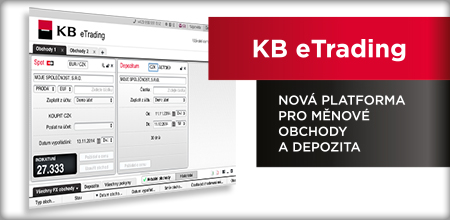 Latest comment from financial markets
CZGB Auction Preview: Positive sentiment and higher inflation boost interest rates
In January's first bond auction, MinFin plans to issue four- and seven-year bonds in a maximum volume of CZK7.0bn. The shorter bond recorded five reopenings last year with an average b/c of 3.0. So far, MinFin has issued only slightly over half of nominal value limit and other issues with similar or higher maturities have reached their limit, so it can be assumed this bond will be issued further this year. On the other hand, MinFin is likely to continue issuing longer maturities this year, which we believe will lead to new issues, as almost all current longer maturities are already fully issued. The longer bond recorded nine reopenings last year with an average b/c of 2.9. However, MinFin can issue only CZK10bn of this bond, which is nearing its end in the primary market. For the rest of January, MinFin is planning another government bond auction with a maturity of seven- and 37-years in a maximum volume of CZK7.0bn.
Autor:
František Táborský
Show more
Latest comment from the equity market
Comment on financial results: Moneta buys Wüstenrot activities
Moneta Money Bank has signed a contract to buy 100% shares in Wüstenrot - stavební spořitelna (building society) and Wüstenrot hypoteční banka (mortgage bank). Based on the approval of regulators (CNB, UOHS), settlement of the transaction is expected in early April 2020. The intention to buy both companies was announced in early December, when Moneta gained exclusivity in negotiations.

The transaction price is EUR180.4m (approx. CZK4.6bn). The price may be adjusted if the equity of acquired assets is not at least EUR205m. Moneta will finance the acquisition through excess capital and liquidity resources.
Autor:
Bohumil Trampota
Show more