Investment Banking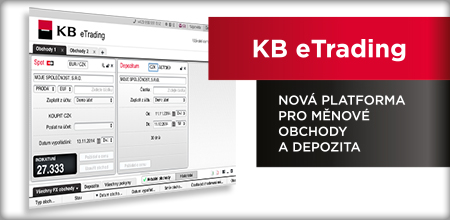 Latest comment from financial markets
Comments on macroeconomic indicators: Producer prices' growth didn't stop, even in March
Price growth did not avoid the Czech Republic, even in March. Significant growth in prices continued in industry, agriculture, construction and trade services. Last year's poor harvest will continue to push agricultural prices upward. Likewise, the excess of demand over supply will allow builders to charge higher prices. This suggests that inflationary pressures in the domestic economy will remain strong. Our forecast of the central bank hiking interest rates twice this year thus remains unchanged.
Autor:
Jana Steckerová
Show more
Latest comment from the equity market
Comment on financial results: Avast (Buy, 12m target = GBp342) - Avast pleased investors with its strong growth and decreased indebtedness
Results: As we have previously mentioned, the company Avast will not release a full version of the company's results for 1Q and 3Q. Avast will provide only a short version of results without any explanation of momentum factors. Our estimates for 1Q19 were slightly more cautious, which is why all estimated result items were exceeded. Adjusted revenue grew 6.1% to $211.8m. Profitability measured as adjusted EBITDA rose 5.4% to $117.5m. The adjusted EBITDA margin year to date reached 55.5%.
Autor:
Jiří Kostka
Show more